Nothing is eternal. The greatest empires of the world fade away and crumble, nature becomes industrialized and people die. Man knew this fact early on, but they didn't do anything about until the waning years of the nineteenth century. The brightest minds of the world came together to create a society separate from the world that could continue, should the worst happen. This dismal conclusion didn't have to breed desperation, however. Some of these brilliant men and women took this movement as an opportunity to create something good. Something better. So, they looked to the skies and created, Origin.
The world's brightest minds worked tirelessly, developing technology years, no decades ahead of their time. In order to stabilize a society truly its own, they found the perfect location close enough to look back to where they've been, but far enough away to be unaffected by it. They left the earth, they landed on the higher land, and they built. The city was called Origin, because it was from there that anything onward to come from. Although it developed side by side from the land below, they quickly found that they developed much faster, without the distractions of religion, segregation, separate nations, or war. The founders of Origin knew that they were becoming greater and as the earth became worse, with famine, disaster, disease, death on many fronts, the leaders of Origin weren't hurt when the inevitable happened. The nuclear bomb destroyed the world. They were all that was left. Connections were cut from the land below. They knew that they had to do better this time, and they would. They would do better than their ancestors could ever imagine.
A low hum emanates in the background. The sun seems to eat up the earth as it moves on to give life to the rest of the system. Folds of color whisk through the air like wisps of refracted light, looking to find their homes. They spiral around each other, as if playing some kind of game with one another.
THUD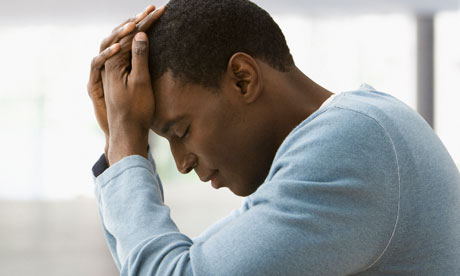 A young black teen sighed as he was jerked back to reality. Sometimes he knew he could get carried away. Glancing back to the window, he almost thought it was a crime to leave that perfect angle of light. Somehow, the light hit the glass in such a way that it refracted perfectly so that the entire window was entirely covered in color. It was definitely a sight to behold, but today was too important to spend it unfocused.
Grabbing his bag, the boy stood, along with everyone else on the trolley. As the time came for him to depart, he held out his wrist to the conductor. "Casey Michigan. Eighteen. Final year," the bearded man said with a small smile. "Big day huh?"
"The biggest," Casey said sarcastically. Everyone knew that exams were important and he had been reminded of that fact by everyone, every day since his final year started. Needless to say, it could get mildly annoying and Casey would be lying if he wasn't mostly just excited to ditch that fun little conversation with everyone in Origin.
Casey rolled his sleeve over his id number once he was free to go and he hurried onto the walkway. The walkways were crowded as usual. Businessmen and women frantically moving from appointment to lunch date to meeting to merger deal mostly populated the streets with students filtered in to fill the gaps. A gust of wind and a low hum rustled his jacket as the trolley flew above and over him to its next destination. Following the machine,  Casey eyes landed on a group of men and women that stood out from the regular hustle. Black jackets, black ties and white wrist communicators weren't the only things that made this group distinct. The important thing was their confidence. They didn't need to be smiling or flexing or whatever; they just carried it on them, like a badge that everyone was aware of immediately.
"Stop drooling Case!"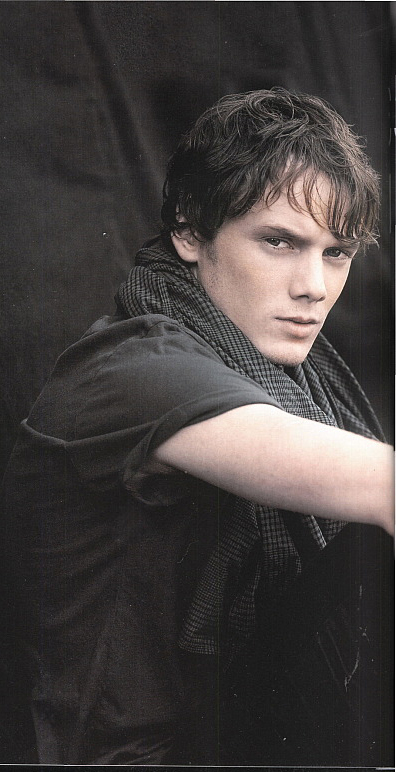 After getting over the small shock, "Case" laughed as he found his best friend emerging from the crowd. Riley and Casey had hung out together since they were first years. From baseball to telling stories about the rats that lived in the walls, the two have been inseparable for years. "Hey dork, where've you been? Weren't we supposed to meet for breakfast?"
"Yeah man, I totally slept in, sorry bro," Riley laughed, brushing the bangs out from his eyes. "Not like you're not keeping yourself entertained anyway, eh? You really wanna be a darksider that bad?"
Casey didn't really think about it too much. He always assumed he'd be fine with whatever the exam gave him, but...being a darksider wouldn't be the worst thing. They just seemed so extravagant, exploring the surface of the moon outside of the safety of Origin's biodome. After Alan Sheffield found the strange medallion on the first expedition, the darksiders were made to explore, learn and protect Origin and whatever came before it. The mystery made it definitely attractive and if he could pick, sure he'd be a darksider. Heck, that's the dream job. Casey knew how it worked though. Don't get your hopes up and you won't be disappointed.
"Why what did you want to be?"
"Eh, who cares right? I'm just ready to ditch this place. We're men now right? I'm so done with being a kid."
"Well it's all over today, man. Just take this one seriously, right?"
Riley wasn't always known for taking school seriously. He was smart, but he didn't always put forth the effort to prove it.
"Don't worry about me man," Riley smiled. The boys took deep breaths and paused as they arrived to a large white staircase. "After you bud."
The future begins with a single step.
The duo hurried up, among many other young adults, into the academy and its central forum, which had been dolled up and dressed specially for the occasion. The room was mostly outside, with only one wall which led into the academy and its usual classrooms and two partial walls. The various benches and tables had been moved so that the courtyard could have enough room for a few hundred graduating students, all clad in identical white jump suits and slightly off-white jackets to keep them warm as the environment was generally set to be slightly cool in this region.
As Case scanned the crowd, he saw tons of nervous looking faces, plenty of small groups sitting in circles, reviewing their textbooks. Casey wasn't looking at the crowd to take in the moment, though. He was looking for Tess.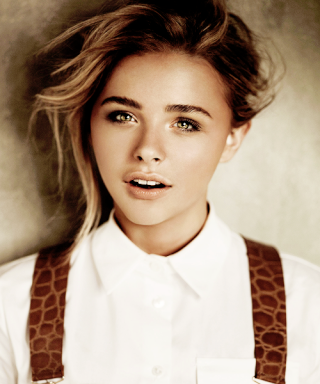 It was in that moment that Casey found her. Teresa Ontario was that special kind of ditsy. The kind that was actually really smart and not ditsy at all. She was actually kind of smart, but not the sort of intelligent that would look down on other people or speak in a sort of vernacular that would alienate any listeners. She was considerate and unique from any of the other girls that he knew. How did he know? Tess was his best friend.
Well, she was his other best friend. Tess, Riley and Casey had been friends since boys and girls had integrated classes a few years back. Seeing the girls from afar had created an incredibly romanticized perception for Casey and seeing a girl as beautiful as Tess being as humble as she was caught him by surprised and, truth be told, he considered himself very lucky to know her.
"Hey guys, want to study?" She walked up with two of her friends that usually followed her around before she'd ultimately ditch them for Riley and Case. Amy and Grace were nice enough. But, Casey kind of hated them. Well, hate is a strong word..
"Yeah sure, let's grab that spot by the wall there though," Riley began, "I need something to lean on."
As Casey, Riley and Tess walked through the crowd, Amy and Grace followed close behind. Amy was a short, red haired girl with a pallor so weak that if she'd got a bit too much sun, she'd be confined to a health ward for the next month. Grace, meanwhile was a slightly taller, but still short girl with tan skin and dark curly hair. She was the sort where it seemed like she should really have freckles but, for some reason, she didn't. There wasn't really anything wrong with them or anything, they just never seemed to speak to Casey out of their own accord. If he ever asked them anything, they would just look at each other, giggle and dodge the question. It's like they were laughing at some joke he was unaware of saying. Was there something funny about his face? Did they slip into insanity whenever they heard a certain tone and his voice just happened to nail that exact range? Casey had plenty of theories, but, so far, his studies were inconclusive.
"So are you two going for anything special?" Casey attempted at small talk with the leeches.
On queue, Amy and Grace laughed and whispered to each other before Amy spoke up. "I'm sure we'll get what we want!"
Great. Lots of solid content to build into a conversation. It's like they never wanted to share anything about themselves. Whatever. Casey wasn't going to let their presence spoil his time with Tess. Plus, they really should get to studying.
The crew came to the wall and sat in a proper circle, with Riley taking a particularly casual spot against the white wall. As Casey looked at his friend, he felt glad that he had his off-white jacket, otherwise he might just fade into the wall and look like a floating head. Actually, that would have been pretty cool.
"Alright, where are we starting?" Riley said with a sigh, getting the group on subject.
"Well, science and nutrition would probably be the most important section, considering that's the field Doctor Kensington works in. Since she's setting up the test this year, I'd say we should start there," Amy guessed quickly, rifling through her bag.
"Actually, I think we should start with history of humanity and Origin," Grace countered, "My sister said that was the most important part of her exam."
"She's just screwing with you," Riley said, obviously annoyed.
"Why would she do that!?"
"I dunno, to make you do badly? She probably thought it'd be funny for you to waste your time."
"You're such a jerk Riley!"
"Yeah, yeah. I'm right about the history thing though," Riley came back, obviously not caring about Grace's insults.
"He's right actually," Tess interjected, "You're not supposed to reveal the content of your exam, plus, it changes every year and your sister took her's three years ago."
Grace, accepting Tess' logic still glared at Riley as she slipped out a textbook. "Fine, science and nutrition it is."
"Sounds good," Casey said quickly, deciding it would be best to get moving and study
something
rather than arguing for their allotted time.
Hours passed by when a few nicely dressed reporters appeared from the stairs followed by various cameras, levitating after them, catching every word as they spoke. The ceremony would be happening soon. A special tone played over the city's speakers. Following this tone, every student frantically threw their textbooks into their bags and tossed their bags along the walls as they sprinted to line up in alphabetical order. The courtyard grew quiet as the student body waited in anticipation. All eyes were on the doors to the academy and the glass podium that had been set up ahead of it. Moments passed when the doors were flung wide open and a glamorous woman emerged, dressed in a radical dress. Casey didn't recognize her, but he was sure he would learn her identity soon.
Last edited by TerryTheTerrible on Sun Jun 14, 2015 7:36 am; edited 1 time in total
"Ladies and gentlemen! Students...and citizens of Origin!" The black haired woman began, her voice amplified by nothing obvious to Casey, although he voice was easily filling the room.

"Welcome to your final exams! My name is Katherine Kensington, and I am your guide to your futures." The doctor had a confident toothy smile displayed as she spoke. "Today you take part in one of the proudest traditions of Origin and move on from childhood to adulthood. You're ready to become productive organs in the body of our grand society."

Dr. Kensington began walking ahead of the podium and back and forth as she spoke. "Generations past, our forefathers saw that our origin was decaying away from their own neglect and their hatred of each other. Society was divided in every way possible and this division caused the death of our Earth. They were faced with a choice. Either day with the rest of them...or look for something else."

She looked down to the ground for a moment, in reverence for the earth and the rest of those in attendance did the same out of tradition. "Luckily, they did look for something else, and they found it. A glimmering light of hope just above them all along. Disembarking from their ruins and onto their moon, they had a huge undertaking setting up a new society, let alone a better one. You could say they succeeded above and beyond their expectations. Thanks to their devotion to the jobs that they were assigned to and their dedication to each other and their posterity, we have our grand city, named in constant remembrance of where we came from. Today you will take on their same devotion and dedication to serve our race. I'd like to thank you...and wish you good luck!"

A round of excitable applause followed her speech with lingering tints of nervousness mingled in there. "When your name is called, enter the academy, turn in your textbooks and await instructions for your personalized exams." A new voice rang from an unknown source as Dr. Kensington entered the academy.

Immediately the student body scrambled back into their study groups as time was running out. "Well that was disrespectful, don't you think?"

Casey was taken by surprise as he noticed Tess had found her way beside him as they were walking back over to their crew. "Excuse me?"

"Talking about our ancestors like that...like she had any right..." Tess, after seeming upset for a moment, noticed Casey's confusion and decided to explain. "Oh, I thought you knew - Dr. Kensington didn't come with the original flight crew to settle Origin. She came herself years ago from Earth."

"Really? I thought the earth was destroyed...How could she have survived down there?"

"It is. Apparently there are pockets of civilization clinging on still and Dr. Kensington was bright enough to develop her own ship to make it here, escaping that crater."

"Wow..." Casey looked back at the doors as the beautiful woman disappeared inside. Gorgeous, incredibly intelligent and wielding a ton of power? What's not to like?

The entourage joined them shortly and they continued studying as a few students were called in for their exams. Best to focus for now. They were only moments away.
Before long, Amy had been called on. With a long hug, Grace wished her luck, along with the rest of the group. Amy was always really smart. She wanted to be an inventor, Casey recalled, and he had little doubt that she'd end up with exactly what she wanted. Not long after, Grace left as well. Although not quite as studious as Amy, she would probably get what she wanted as well. She didn't really seem to know what she wanted to do, as far as Casey could tell, but working with Amy would certainly make her happy. Whatever she might want, it didn't matter now though. Exams were here, and whether you're ready or not, it was time to determine your future.

"...Maine, Teresa..."

Casey's heart tripped for a moment as he saw Tess begin to rise. He jumped to his feet.

"Hey, um...good luck okay?" He found himself confusing himself, unsure as to why he jumped up so eagerly and unsure what he actually wanted to say.

As infinitely wiser than Casey as she always seemed to be, Tess smiled to one side, brushed her hair behind her ear and grabbed his hand softly. "Hey babe, I'll meet you again...on the other side!"

She pretended to choke back tears and threw her arms around Casey's neck being as sarcastically melodramatic as possible. "Okay, okay," he laughed, pushing Tess off of him.

"Hey, after exams, we'll still have dinner, right?" She smiled while laughing at her joke. "Just you and me and Riley."

"Yeah see you then," he nudged her towards doors where the rest of the next group were gathering. She waved with her perfect smile as she disappeared into the academy.

At this point, Casey found himself left only with Riley. He slunk to the floor beside his best friend without any intention to crack open another text. "So, that's what you call love, Case?" Riley stated frankly, his head tilted, already knowing the answer.

Casey sighed for a minute, just staring at that silver-white sliding door, seeing his reflection from the distance, through the crowd, staring back at him. He imagined it; Tess running back out, happily telling him how she aced her exam and she was going to be the greatest physician Origin had ever seen. He would congratulate her, holding her hand and tell her that he knew that she'd be great. She'd smile back with her perfect face, move her fingers through her perfect hair and stare back with her perfect eyes, right into his own. He take her out to dinner, just the two of them, saying that Riley had to be somewhere else, anywhere else. After a great dinner, without a lull in the conversation the entire time, he'd take her out to walk the streets, out to the skylights district to look at the stars, at the Earth. He'd point out the beautiful blue marble in the sky and she'd put her head on his should and her arms around his arm. Taking the ring he had been given by his mother out of his pocket, he'd drop down to a knee. That ring had been passed down since his family came to the moon and he promised his mother he'd give it to the most important woman in his life...

"Yeah...I think so man..." He sighed for moment, his exams being the last thing on his mind. "What do you think-I mean...Do you think she-?"

"Yeah, man, I think so." Riley cut him off as he noticed Case having a hard time hurling his words out. He smiled genuinely, nudging Casey's arm. "You'll be great together."

"I think so, too."
After an hour or so, Casey began to notice the crowd of students dwindle down in the courtyard. He supposed that his classmates were being let out somewhere else, although he couldn't figure out where. He just wanted to get his exams over with.
"Michigan, Casey"
A calm voice rang through the courtyard and Case's heart skipped a beat. "Well, guess that's me," he said with a sarcastically nervous face taped up. Truth be told, he was a little nervous, but he didn't want Riley to know that.
"Hey man, you got this! One hundred percent for sure! You'll probably get to be the new Director!" Riley laughed with wide eyes and a chiding smile.
"Oh god please no..."
Casey had only ever considered if he got a job that wasn't very impressive but what if he did become the Director, or rather, a director-in-training? Director Gregory Xanxe had been the head of Origin for Casey's entire life and as long as anyone could really remember. People don't live forever and he was getting old...what if he...
He shook the thought away quickly. He didn't even want to dignify that with a moment more. They wouldn't make him do something like that...would they? Oh, god...suddenly he was a lot more nervous. Soon he found himself surrounded by a group of his classmates that he hardly recognized. It really was a larger graduating class than usual. A voice, now quieter, hummed through the air and instructed them to walk inside. Casey turned to his friend for one last time, looking for one last assurance of confidence but he couldn't quite spot him through the crowd. The contingent of students nudged him through the doors like a current he didn't muster the effort to work against.
Following the flow of the rapids, he eventually found himself directed in a solitary room. It was large enough for anything to happen and housed only a woman who looked to be strained from her years of life and a tablet who's purpose would undoubtedly become clear sooner rather than later.
"Mr. Michigan," she began, barely moving her mouth with a voice devoid of emotion or interest, "Your exam begins as I finish speaking. I will answer no questions for you and I will be of no guidance, I am only here to ensure the exam goes as planned. Should you become confused on how to proceed, simply try your best. Good luck, and try your best."
The woman typed a few keys into her tablet without looking at her fingers. Hers eyes now turned towards Casey and the knot in the graduate's student left him as the air in the room seemed to shift. Although the woman wasn't smiling, he felt as if she was. It was almost as if she was an old friend who he was meeting for the first time. Without time to dwell on this feeling however, lights hummed quietly to life as Casey turned his head back to the room. Now, with a better look, he saw a small table in the center of the room with a chair situated in the opposite direction from the door. The lights didn't come from the ceiling, they seemed to come from the cracks and corners of the uneasily square room.
Casey looked back briefly to see the woman again, but she had disappeared. He hadn't heard the door open or shut so he found this extremely strange but, after another moment, he decided that it didn't matter much. She wasn't there to help him anyways, she was probably just there to get him started. Case moved from his spot in front of the door towards the table and chair, but as he approached he noticed that there was nothing on the table. Momentarily distressed, he became worried that they may have forgotten to give him his test, but a thought occurred. What if this was the test? He had always heard that it would be like nothing they'd attempted before.
After a moment of deliberation, he took the chair and spun it to the other side of the table so that he could watch the door. After about a minute passed, he began to wonder if he was just playing with his own mind and they actually had just forgotten the test, but deep inside, he hoped that something far more interesting would happen. After two or three more minutes, right before he was going to get up and open the door to ask whoever was waiting in the hall for a test, the lights from the cracks in the wall began to churn and interact with each other so that an image made of light appeared on the table in front of him. A huge smile grew on his face as he spoke aloud, uncaring if someone was listening, "YES!" He laughed to himself.
As the lights mingled with each other, eventually a three dimensional representation of an animal he had never seen before appeared. It had flaps that hung down from the top of its head, a long face, four legs, no arms and it was entirely covered in short hair, or so he could guess. It was just looking up at him with a confused look on his face.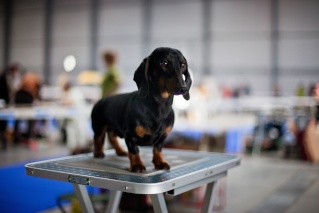 This was amazing! Casey had never imagined anything so realistic to just appear out of thin air. And this thing! It was so creative! A new creature that the academy had just dreamed up for a simple exam! How much work had been put into this thing? The pure ingenuity just baffled Casey. He raised his head towards the image, his nose growing closer to it just to examine it as much as he could when he heard a rumbling-like sound come from the creature. It let out some sort of yell and lunged toward him, which made Casey jump back. The reaction wasn't the only thing that made him jump, though. He could feel a breath on his nose as the beast jumped toward him.
Sitting further back in his chair, he now looked closer at the dog, trying to observe its mannerisms rather than just its odd appearance. The creature was shaking, not as if it was cold or scared, but like it was angry. As he looked into its eyes, he noticed it baring down at him, like it was hungry; a tiny ball of hate. Casey almost felt sorry for it for some reason. This thing that had tried to inflict pain to him was like this for some reason and he couldn't help but wonder why.
After a moment's thought, he realized that he knew the answer to this question. He bit his lip for a moment as he looked at his left hand. With a thrust of confidence, he held it straight in front of the dog and gritted his teeth as he saw the creature jump towards it. As its fangs sunk deep into his palm, he felt the pain and it was all too real. Rather then screaming to the ceiling though, he didn't, although he really wanted to. He wanted to show the creature that he was strong and that its attacks wouldn't phase him. After a moment of the beast latching on, it finally let go, curled up into a ball and fell asleep.
With a sigh of relief, Casey looked back to his palm and saw the fang marks. Blood was begging to escape to his wrists. This was the first time he'd bled. It looked strange. He'd hurt plenty about the circulatory system, the human body. He knew about capillaries and veins but seeing it in purpose was something different. There was something alive about it. Like another world was thriving inside him all this time.
Before he could think much about this lesson, however, the lights from the cracks in the wall began to dance again. After the first event, he wasn't sure how he felt about the rest of the exam, but he was ready. He had to be. He stared at the table for a few moments but nothing happened. No new hologram appeared. After a few moments he grew annoyed. Was this just another test? Something about patience? He didn't like those tests. After a moment, he heard a giggle behind him. Quickly turning red, he turned around with his eyes closed in quiet shame.
"Uh, I'm sorry, really," he began, speaking quickly and leaving his seat to turn toward the blank wall behind him where the noise originated, "I thought I was alone, you see..."
As no response came, he opened his eyes only to find a woman, around his age, wearing a very small about of clothing, exposing him to more of the female body than he'd ever seen. She was only wearing a formfitting material to cover her chest and a small coverage around her waist. He began breathing heavily, unsure of how to proceed. The girl was standing ahead of what seemed to be water. A ton of it. Like the oceans he'd read of old earth. She laid down on the ground just ahead of the waves, allowing the tide to touch her as it ebbed back and forth. The girl didn't seem to realize that he was watching. He moved closer to the scene, unable to breath, but as the woman reached toward her back, Casey immediately realized what she was about to do.
As quick as possible he turned away. It just wasn't right. He didn't know her, and she didn't even know that he was watching. He held his left hand over his head, utterly hating himself and slamming his fist onto the table. In the end, he knew his mother would hate him, even if he never told her. Somehow, he knew that she would look at him a little differently. As the sounds of the waves left, he lowered his hand, feeling different and not too happy. What was this exam? This was nothing like what he thought. He hadn't answered anything he'd studied. Why? Why would the Academy lead them on to study a bunch of material that had nothing to do with the exam? None of this made any sense and he was getting pretty stressed as he had no clue how he was doing.
"You may now take a small intermission from your exam," that voice from nowhere suddenly came to life, "Please feel free to use your accommodations at your leisure..."
Casey turned to the wall where the woman was curiously, but found a brand new room extending from the dark square that he had been sitting in.
In the room was an impressively cushy bed and a wall of water filled with fantastically odd looking creatures, completely different from the one on the table. He ran over to stare at the body of water. The creatures inside were quite comical, to him actually. Some seemed to be little circles or triangles colored in with vibrant shades, given little useless arms and brought to life. He laughed for a moment and decided to sit on the bed. The fabric was so comfortable, he felt like he could melt into it and completely forget about this life. He leaned all the way back and nearly closed his eyes before a twinge stopped him. He was being watched. He should act as if everything was a test, he knew that and something wasn't right about this. Although, the correct answer could very well be to just drift off to sleep, he doubted it.
Casey stood up quickly and left the beautiful room in favor for the grey room with the corners lit up and the solitary chair and table. He took a seat and cleared his throat. "If it isn't too much of a problem, I'd rather continue with my exam. I don't need an intermission." He knew they were listening.
After a few uneasy moments he heard the voice come to life again. "Very well..."
By now, Casey was used to the routine. Like fireflies the lights from the cracks in the wall flew around, conferring with each other as to what twisted shape they should take next. After moments of swirling and dancing in the air, the lights, once again took shape into a window to one side of the room. A voice echoes into the air.
"This year a quota has been set for how many students move on into each career."
The window revealed the next room. Initially unsure as to what he was seeing, Case jumped to his feet and rushed toward the hole in the wall. The next room was identical to his, but inside was his best friend, Riley. He was smiling as he was looking down at a piece of paper, seemingly reading through his new job assignment.
"Riley! Hey man! What'd you get?" Casey enthused. After a moment of no response however, Case kicked himself, embarrassed that he couldn't figure out that it was probably a one way image and Riley wouldn't be able to hear him through a solid wall anyways. The voice hummed to life as if to respond.
"This year, we are advancing one Darksider, and we have selected your friend Riley..."
The voice said more, but the color left Casey's face. He was too distracted by the beginning of her sentence. How could he do this to him? They were supposed to be friends! He knew that was supposed to be
his
job! A mixture of emotions started to make his heart race. He clenched his fist for a moment. He wanted to punch him... Soon though...of course those thoughts faded. Riley was, and always would be Casey's best friend and he knew that Riley would be a great Darksider.
"You made a good choice..." Casey finally said with a sigh.
"We never make a mistake."
Casey walked slowly back to the table, ready to move on, although a feeling of disappointment filled him. Beyond the Darksiders, he really didn't care what he'd get, and he knew that he'd be stuck doing whatever it was for the rest of his life. This thought really didn't comfort him. Soon though, the lights danced around to move on, distracting him from his thoughts.
Interested, as the lights flew, Casey stared intently on. The lights circled fantastically and gathered together down in the center of the table to create a small cylindrical dish. Almost disappointed at the lack of flair for this next challenge, Casey investigated the dish and felt puzzled as he lifted the lid to the small dish.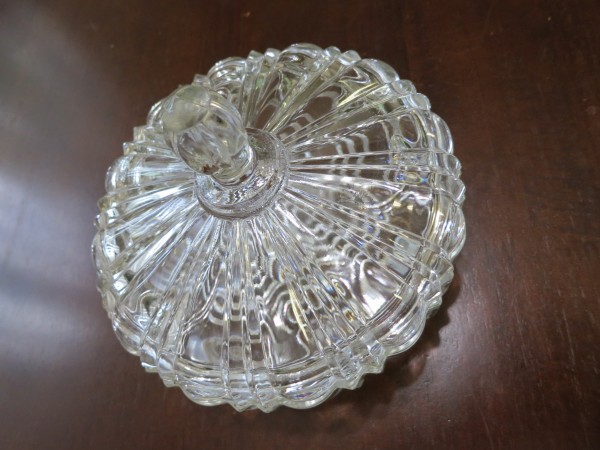 Inside, there were small tablets, all of different colors. They were entrancing. Casey was totally hypnotized by their apparent beauty and, before he knew it, he had taken one and was placing it between his lips. The instant that the pill touched his tongue, Casey slipped into complete euphoria. His scalp erupted flames of pure ecstasy as he felt his ability to move leave him. He fell onto the floor and vision of the room left him as he looked upon colors that he couldn't even imagine spiral around his body and engulf him. Suddenly he was in a completely new world. The sky was an odd blue and the ground was covered in green hair. He followed small pink and purple specks of ambient wisps to a flow of orange water. He jumped into it as the waterfall pushed him into the sky as he flew all the way through space. Soon he felt gravity take effect on him though and he plunged back down to the magical land. He gained speed and covered his eyes and he made contact with the ground. Just as he made impact with the ground, he came to. He was back in the grey room. The sensation of immense joy was gone and he felt cold again. Alone.
He used strength that seemed foreign to him to bring himself back to the chair, facing the amazing platter once again. These pills obviously were some kind of hallucinogen. He had heard that drugs like these were common in places like the unrestricted zones. The sensation was...unimaginable and fantastic. He wanted to live there and explore that new life, he knew it, but...that world wasn't real. With a small sigh, he placed the lid back on the container and felt a piece of regret in his gut awaken as the container faded into nothingness.
Casey took a deep breath. How much longer would this be? He wasn't sure how much more he could take. This exam was far greater than anything he could have imagined...
In moments he heard an unlocking noise along with the sound of a heavy door drifting open. Brilliant light filled the room. Casey's hands instinctively jumped ahead of his eyes to protect him from the shock of blindness as he allowed himself to get used to the glow. He cautiously rose to his feet and walked through the door. Emerging from the academy, he walked on top of a concrete stage to roar of thousands of people below him. He watched as thousands more were fighting there way towards the stage, everyone extremely excitable, as if they were trying to get a glimpse of some kind of important dignitary.
"Uh...where..." Casey muttered quietly as he backed away. He pretended to cough as he looked back and forth quickly, trying to find a way off of the stage. He'd obviously taken a wrong turn somewhere.
"Ladies and gentlemen," a deep assertive voice derailed his train of thought. "I'd like to present to you a young person of incredible moral fiber, extraordinary strength personal identity and remarkable potential; our latest graduate to grade higher than any other student in the history of Origin: Mr. Casey Michigan!"
The crowd erupted. Gleeful cheers escaped their mouths as various women jumped with their hands extended towards the stage, willing to do anything to just touch Casey's shoes. Case froze as a man standing at an impressive podium even above Casey walked down and held out his hand. Casey grabbed it and allowed the man to guide him up flights of stairs; up a tower where all of Origin would be able to see him. He stood beside the man, in confusion but with a surge of confidence that can only be gained from standing in front of thousands of cheering fans.
"Casey here is the man that will take over for Director Xanxe, upon him reaching a point where he can no longer competently fulfill his duties. Long live Director Michigan the Great!"
With this, an absolute roar of indiscernible adoration flowed from the depths of the city below him. Casey peered over the podium down on the City of Origin. The people looked like ants and while the roars would be deafening if he were at their level, their cheers were entirely bearable at this height. The streets were filled to their maximum capacity and he could even see people dangling out from the windows of the taller buildings, just trying their best to see him.
The man turned to Casey, he could tell without even looking, his gaze unfaltering over the expanse. "Well, what do you say? Isn't this the life you'd always wanted? More than you could've hoped for?"
Casey turned to the man. He was wearing a white suit with a black neck tie and a hat with a brim that made it impossible to look into his eyes. This wasn't the life he wanted. He knew that. He wasn't prepared for something like this He had no idea how to be the Director.
"No..." He finally spoke up. "I'm not a king..."
The man frowned as he faded away. The podium disappeared and started to disintegrate beneath him. The entire scene melted away into blackness until Casey found himself back at the table, still sitting and taking his exam. Thank God.
Moments passed when the familiar voice of an older woman broke the silence. "This will be your final problem. Good luck."
An uneasy sense of relief came of Casey as he awaited his final trial. "What I'm about to tell you is not a test. You can now make a choice. It is true that Riley has been admitted into the Darksiders program, however, you can become a Darksider still even though we said we would only accept one. However, with everything comes sacrifice. There are two doors to exit this room. Choose."
The doors were clear, but he could tell that it was only clear on his side. The people on the other side didn't look back at him. On the right was Riley surrounded by a few men in black uniforms. He was being inducted. He looked happy. He knew what he was doing for the rest of his life. It was Casey's dream job and he wanted to be there. But, then, he looked into the next room. There sat Tess. She was just sitting there, looking kind of bored if he was being honest. He understood the choice.
"I gotta say, I'm kind of disappointed." Casey smiled as he walked towards the doors. "I thought the last question would be hard. I mean, don't feel bad or anything. You really hyped it up appropriately. I was actually pretty scared by the time this one came around but, you know what? It's not all about me."
Casey slapped the knob and walked out of the dark room. He turned slowly around. "Hey, Tess. You have no idea how good it is to see you."
"Oh, hey! I was wondering when you'd be wrapping up. It was too hard wasn't it? You're just not quite as smart as me, I guess." Tess teased with a toothy mischievous grin. Casey ran up to her and gave her a long hug. She giggled as Casey finally pulled away. "Wow, I guess you took this a bit more seriously than you let on, huh? Well out with it. Spill it! What job are they locking you up with?"
At that moment, Casey realized that he hadn't been assigned to anything. Was he forgotten? Did they consider him too hard to place anywhere? "Uh...don't put me on the spot like that!" Casey smiled nervously. "You first! What are you stuck with?"
She twisted her head to the side and smiled shyly, staying silent. A wave of relief fell over Casey. She must not know either and she didn't want to say in case he had been assigned already. "I knew it!" Casey interrupted the silence.
"You can call me Doctor Tess now."
Casey's stood there stunned for a moment. "Remember? It's what I wanted to be!" She laughed devoid of confidence. A concern rose in her eyes. "I've told you that before...don't you think I'd be good?"
Case shook himself out from coma in time to respond. "No, no, that's great, sorry I just, uhm...I don't know I just spaced out there. No, I know you'll be fantastic." He put on a brave, fake face to try and copy a mask of joy. He really was happy for her but, he was distracted by his confusion...what was he supposed to tell Tess?
"Well, of course I'll be great! Let's be real, they need me amirite?" She added jokingly as she grabbed Casey's hand and guided him down the hallway and out into the courtyard. There were families and groups of friends scattered around, congratulating each other. He told his parents that he'd meet them at home later since he was eating with Riley and Tess but they were there waiting anyway. With excited smiles they ran up to him, his mom with her arms stretched wide charging in for a hug.
"You did it! It's done! I'm sooooooooo proud of you!" Casey's mother, Clara, grabbed her son and squeezed him hard. She leaned back and pinched his cheeks. "Oh, I remember when I first laid eyes on you! When they rolled you up on our doorstep, I knew, I just-" She teared up and bit her lip.
"Now, now Claire, you can't be crampin' my boy's style now, he's got his girl with him!" His dad, Daryl, moved past his mother and punched him in his arm playfully as Case tried to guard and pretend to punch him back. Daryl grabbed his son and picked him up with a grunt. "My, you're gettin' fat, eh, boy? Better lay off the cheddar, you think?" He laughed as he pat Casey's stomach.
"Dad, please just cut it out," Casey said laughing and pushing his dad away.
"Right right, you know you're mom. She couldn't stay away. We just wanted to make sure you're still alive, right?" His dad explained quickly, grabbing his wife's shoulders and guiding her down the steps. "See, he's good, he's in one piece, ya see?"
While rushing down the steps, his mom yelled back. "We'll see you tonight! Don't stay out too late, okay!?"
"Stay out as long as you want! Live it up!" His dad contradicted.
Tess and Case laughed as they looked at each other. "Hey losers!"
Riley jumped in between the two of them wildly with a goofy smile. "I could see the conversation was dying down," he said, resting his arms on his two friends' shoulders, "so I figured I'd just jump in, you know?"
"God, you're so dense Riley!" Casey retorted, a little annoyed.
"What'd you get Riley? You seem abnormally happy, don't you? Did you get something good?" Tess asked.
"Darksider, right?"
"Uh, yeah...How'd you know Case?"
Casey realized he spoke without thinking. "Oh seriously? Lucky guess! Wow congrats man!" He lied through his teeth, rather well.
"Dang it man, I had this whole bit! I was going to tell you that they didn't give me a job and I was just going to live on your couch! You're no fun dude..." He laughed along with Tess as Casey mustered a fake smile. "Well, don't leave us hanging, right? What do you got man?"
Casey stood for a minute. He didn't know what to say. "Uh..." He trailed off.
Tess and Riley looked worried for a moment. "What? Did you get something sucky or something?" Riley asked nervously.
"Nah, they, um, they haven't told me."
"What? Seriously?" Tess looked confused.
"Well, what happened with you guys?" Casey asked quickly.
"Well, I just handed in my paper to the guy outside of my room. Took like, a minute and they walked out and told me, Darksider and all. They gave me the jacket and everything, I dunno."
"Paper? I didn't get a paper!" Tess responded quickly. "I took a reactive exam with a bunch of holograms and crazy hypotheticals."
"Right, mine was like your's but, my last question had me exiting the room, I..."
Then, Casey realized what was happening. Riley must have asked for a paper when there wasn't one in the room, so he took a traditional test and got a traditional grade. Tess took the same test as Casey did, but something went different with hers.
"Tess, what was your last question?"
"I, uh, we're not supposed to talk about the questions, remember?" She spoke quickly. She was lying, Case could tell. She didn't want to tell him what he already knew.
"Well, I guess it doesn't really matter at this point. I'm sure they'll tell me later."
"If you say so. Hey are you still up for dinner?" Tess spoke hopefully.
"Right, I think I'd better get to the bottom of what's going on, actually," Casey said looking at Tess with a sad smile.
He waved them off as they left. Casey had a mission on his hands and he was distressed. Tess wasn't the girl that he thought she was. Or she just didn't care about him like he cared about her, he guessed. Mostly, he just wanted to be alone.
He made his way downtown to the Memorial District. The sensory lights for the city dimmed, signalling that the day was ending and he would need to find his way back home soon. Casey sat on a silvery bench and looked upon a monument dedicated to the first flight. It was a person in a space suit on a copy of the lunar surface placing a flag to claim it as his own. He frowned, his heart was sinking. Graduation was nothing like he thought it was going to be.
"Agent Eight. You're initiation begins...NOW!"
A group of girls, probably in their early twenties, walked through the middle of the street laughing and talking about nothing consequential. They had obviously put a lot of work into getting themselves to look their best for the night The usual sensory lights dimmed, signifying that curfew was in effect, however, no one seemed to really care about that here. Days were dark since the buildings were so close together. The entire district was in shadows. Still, it was quiet and the citizens seemed to be able to tell anyways. Just because the city went to sleep didn't mean the Unrestricted District would.

A throbbing bass noise sank bled through the walls of the club as the women entered. A large man in a tight black shirt and sunglasses nodded to let them in. People did that here. Not everything had to be practical. The brute wore the glasses to dissociate himself further with his humanity. If he knew that the people he turned away couldn't look into his eyes, it would be easier to act without empathy and it would be harder for the clubber to anticipate his actions. Sometimes the impractical choice is the best choice.

With a splash, Casey's foot plunged into a puddle on the sidewalk. He cursed to himself for a moment as he felt his sock instantly become completely drenched. Where did the water even come from? It's not like it rained here...

Leaning against the wall of a rusted looking building for a moment, he waited for a group of men in brown jackets pass by before hastily moving to an alleyway behind him. His foot crunched into a flyer for a discount on the latest age cream causing him to double back to see if anyone had noticed. Being inconspicuous here was impossible with how...dirty everything was.

After a moment of mental preparation, Casey decided that now was as good a time as any to jump into action. With a single bound, he caught onto the ladder to the fire escape that was sticking just out of his reach. He swung himself back and forth as he climbed up and onto the first platform. The metal floor rang for a moment as he came to his feet. He looked around quickly and he was still in the clear. Good.

He jaunted quickly up the next few floors until he came to the seventh floor. Slipping off the jacket he was wearing, he spread it over the window in front of him and he crashed his shoulder into it, shattering it but muffling the sound enough to avoid too much attention. He'd made it inside.

Quickly taking note of his surroundings, Casey found that he was in some kind of office. The building had been abandoned for a while now, this was obvious, but maybe, just maybe there was something valuable still here. He brushed the glass to the side so that he wouldn't be tripped up if he had to make a speedy exit. The office had a solitary desk and a single door leading to the rest of the building. Papers were strewn throughout the ground without much care, which annoyed Casey, but he knew he had to ignore it for now at the very least.

Casey swung open the drawers quickly and skimmed through, trying to find something that could help. Nothing. Fine, this was a big floor. Something was bound to turn up. The man slunk next to the door to the exit and held his ear up to the wall. Silence. Perfect.

After searching through four similar rooms, Casey found himself becoming disheartened. Another bust might just break his spirits completely. Suddenly, though, Casey found himself entering a new office, one about three times the size of the others. Crates and boxes lined the walls as a desk sat as a focal point in the center of the room with a large monitor on top of it.

"Jackpot..."

Casey dashed over to it and held his palm in front of the screen, guiding his hand from the left to the right corner, bringing it to life. Quickly he zoomed through its files until he found one titled 'Project Angel'.

"Perfect!"

The first breakthrough that he'd come across in weeks. With a swift motion, he slipped the drive he'd been wearing as a necklace from around his neck and flicked it into the monitor.

A loud bang broke the silence as two large men kicked open the door. They drug in a woman with a bag over her head followed by a slim man in a white suit. Casey dove under the desk and held his breath. Where did these guys come from!?

---
Permissions in this forum:
You
cannot
reply to topics in this forum